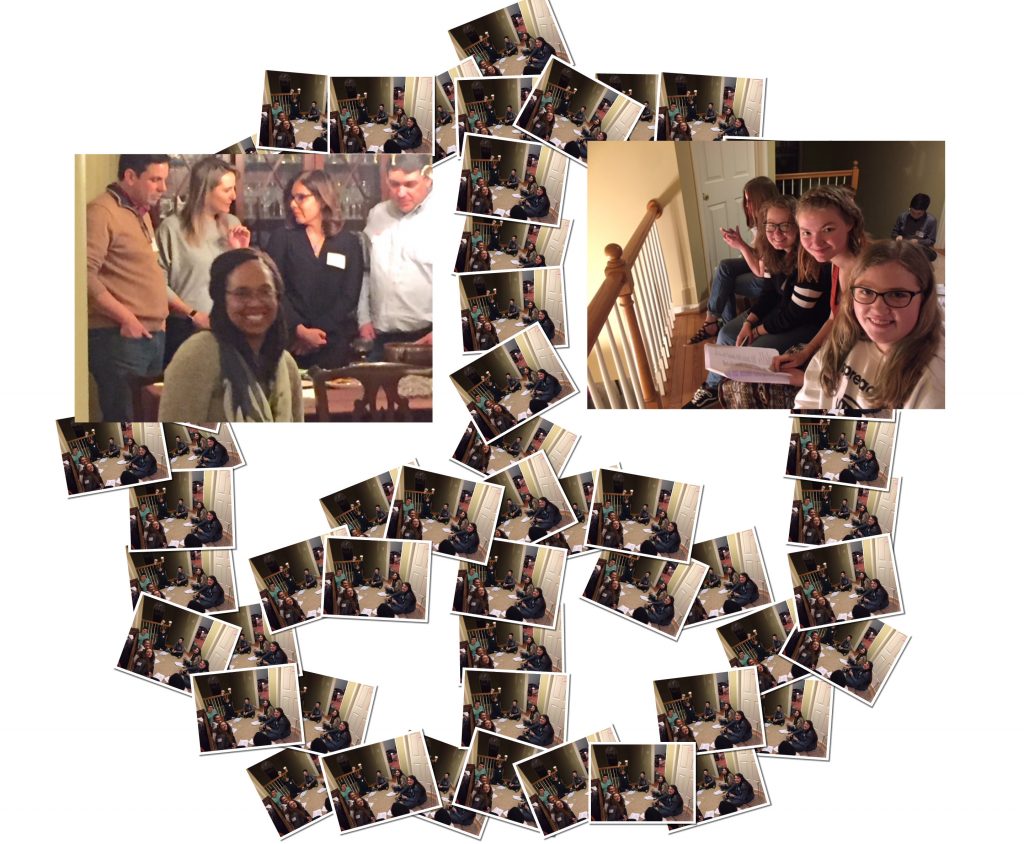 On February 23rd, Brandywine Valley CISV held its first Concert for Peace Fundraiser. As auspicious as the event sounds the venue was not The Tower Theater, but our home in Downingtown.
Paul Colombo, solo guitar artist with a repertoire that includes artists from Sound Cloud to Casey Kasem's American Top 40, played folk and rock standards as well as some original material on his acoustic guitar. Paul's voice reminds me of Bob Seger. But his guitar skills are even deeper as he included (at the host's request) the Pat Metheny feature "James" in the first set. His second set was all Lullabies and the JB pitched in with some back-up vocals, in between card games.
For a first venture into using a House Concert for a fundraising event, the concept worked well. I have to credit my wife Debbie's (chapter IC), and daughter Kate's (JB Age Group Rep) help and hard work in preparing the house and the food for the concert. Thank you to all who brought a dish or bottle.
I was shocked to realize we had as many chairs in the house as we do to provide the seating for the concert. It was fun to watch the crowd, which was a mix of new and veteran BV families, enjoy the opportunity to socialize and get to know one another. It turned out to be a good opportunity for some new members to learn more about CISV and the travel experiences of some the other families. For that reason alone the event was a success.
Thank you to all who supported the event with your donations. We collected more revenue than anticipated. I will forward Paul's future concert dates in case you are interested. He has since played at Victory in Downingtown and The Thorndale Craft House. Finally, if anyone wants a copy of the lyrics to the Lullabies Paul played, I have a few copies left and have had a least one request for them. Email me at shryock111@gmail.com.
Here are some additional photos: